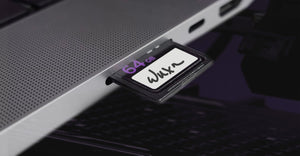 Upgrade your Wuxn 3D printer experience with the most recent firmware and software available on this download page. Remember to visit frequently to ensure you're always utilizing the latest advancements and improvements.
Summary
WuxnSlicer is the recommended software for converting 3D models into specific instructions for Wuxn 3D printers. WuxnSlicer, Wuxn Printers, and Wuxn Filament have been engineered to optimize print performance, quality, strength, and speed.
WUXNSLICER
VERSION: 2.0.1
WUXN FIRMWARE
Release 01
Summary
The Wuxn Firmware powers the Wuxn WXR 3D printer and is designed to improve reliability and user-friendliness. The Wuxn Wizards assist users in operating the machine while also automatically performing calibration.
WuxnSlicer Change Log
WuxnSlicer 2.0.1
WuxnSlicer 2.0.1 presents improvements to our slicing software, focusing on a more streamlined user experience. By unifying the settings options and refining the workflow, we've enhanced the software's ease of use. Furthermore, we have fine-tuned material settings and upgraded print profiles to ensure better results. WuxnSlicer 2.0.1 delivers a smoother and more dependable experience for all users.

WuxnSlicer 2.0.1 Core Updates:
+ Basic and Advanced User Setting Modes
+ Removed Inactive Options and Features
+ Automatically Switch from "Active" to "Preview" Window After Slicing Completes
+ Improved Print Profile Settings
+ Added Firmware and Store Updates and Notifications
+ File Naming Enhancements

Basic and Advanced User Setting Modes
We have introduced two new settings modes for added versatility. The basic mode offers a limited selection of settings, focusing on those commonly adjusted when changing materials. Alternatively, the advanced mode can be activated to reveal a comprehensive array of settings specifically tailored for the Wuxn WXR. This dual-mode approach caters to users with varying levels of expertise and requirements.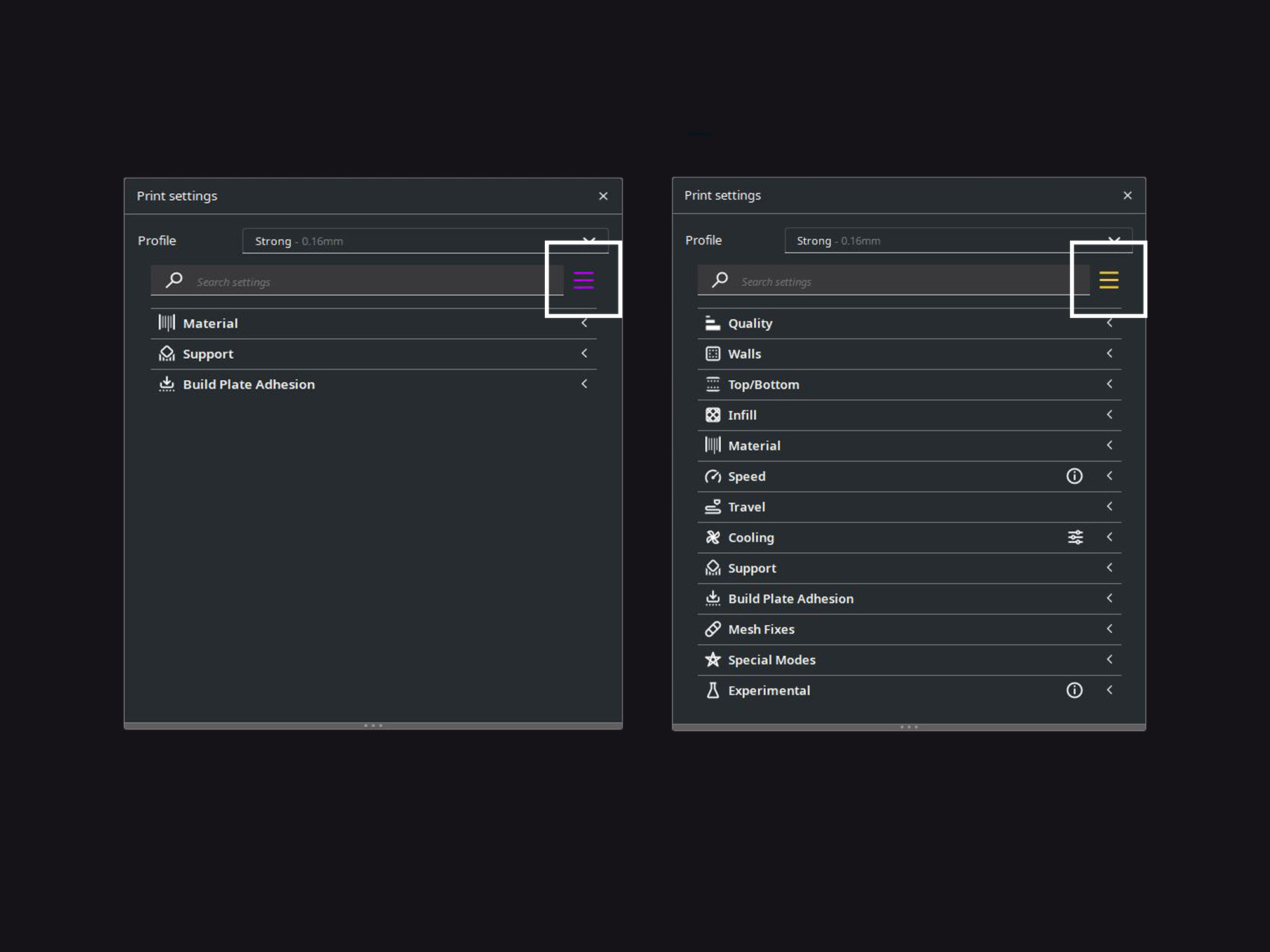 Basic (purple) vs. Advanced (yellow) settings modes.
Automatic "Active" to "Preview" Window
We highly recommend examining the G-code preview after processing a file, particularly for the initial layer. Uneven or misaligned first layers can occur in some 3D models. To facilitate this inspection process, the Preview window will now conveniently appear automatically upon selecting the Slice option, streamlining the review experience.

Inspect the layers using the sliders on the right and bottom of the window before exporting your G-code.
Improved Print Profile Settings
The print profiles have been revamped to enhance performance and dependability. Modifications to the settings have significantly reduced slicing time; for instance, a model that previously took two minutes to slice can now be processed in roughly 30 seconds. Additionally, print time estimates have been refined for greater accuracy, with a maximum variance of just two minutes instead of the previous five-minute discrepancy. Finally, we have identified further settings adjustments that decrease the occurrence of layer shifts, significantly improving the user experience.

File Naming Enhancements
In version 2.0.1 of WuxnSlicer, we have enhanced the organization of the filename output for G-code files.
The new structure for the exported G-code file names is as follows: "PartName_Machine_Material_PrintProfile.gcode".
For example, the output would resemble: "3DBenchy_WXR_ClassicPETG_Fast.gcode".
This improved categorization allows for easier identification and management of your G-code files.
WuxnSlicer 2.0.0
We are excited to announce the official release of WuxnSlicer 2.0.0 - our 3D printer software that comes packed with powerful features and improved performance. This new release introduces the Arachne Engine, which ensures optimal efficiency while generating high-quality prints. Additionally, we have enhanced the print settings to provide users with even more control over their printing process. With over 3000 pre-configured settings available, you can now achieve high-level print quality and faster print speeds like never before. Get ready to experience a new level of printing with WuxnSlicer 2.0.0.

WuxnSlicer 2.0.0 Core Updates:
+ Cura Engine updated to Arachne Engine
+ 10 added material settings
+ 30 added print profile settings
+ Reduced excessive launch and slicing time
+ Improved tree and normal support settings
+ Clean install, unistall, and update procedure
+ Enhanced installation process

WuxnSlicer 1.2.7
WuxnSlicer 1.2.7 has been meticulously developed to enhance user experience and resolve a variety of issues. In this update, we have made several significant improvements.

Firstly, we have updated the default printer during installation to our latest 3D printer, the Wuxn WXR. This ensures that users can start with the most up-to-date technology. Additionally, we have eliminated incorrect material selections, streamlining the process of choosing the right materials for your prints.

We have also taken the time to clean up duplicate and outdated entries in the Print Profile settings, leading to a more organized and user-friendly experience. The default Print Profile settings have been updated from "Fine" to "GoTo" to provide an optimal balance of quality and speed.

Finally, we have refreshed all icons throughout the software to showcase Wuxn's new logo, giving our application a fresh and modern look. We hope these changes will greatly improve your experience with WuxnSlicer 1.2.7.

WuxnSlicer 1.2.6
WuxnSlicer 1.2.6 marks the initial release of our slicing software, designed to provide a seamless printing experience with preconfigured machine, material, and print profiles tailored for Wuxn 3D printers. We have ensured compatibility for both Windows and MacOS platforms, offering two visually appealing themes - light and dark - to suit individual user preferences. In addition to the color enhancements, we have incorporated each machine's build surface graphics directly into the build volume, resulting in a more accurate physical representation. With WuxnSlicer, all you need to do is upload your 3D model and effortlessly slice the object using the preconfigured settings, streamlining the 3D printing process and enhancing overall usability.
Published by Wuxn, LLC | www.wuxn3d.com | info@wuxn3d.com.
PrusaSlicer Profiles
By default, the WuxnSlicer is set-up for the Wuxn WXR 3D printer. However, we have created PrusaSlicer configurations for both the Wuxn WXR and the Wuxn Classic Filament.
Caution - It's important to note that the PrusaSlicer profiles are not as finely-tuned as the WuxnSlicer profiles.