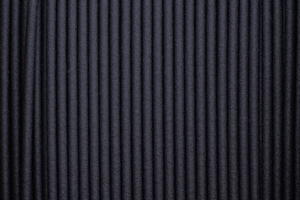 Perfect Prints. Wuxn Wizards.
Based at a high elevation in beautiful Colorado, Wuxn™ takes pride in meticulously handcrafted products that embody excellence and functionality. Our commitment to the Open-Source movement remains strong, as we publicly share our 3D printing technologies to advance the understanding and innovation of additive manufacturing. As we forge ahead, our vision is clear: to become the global frontrunner in 3D printing retail, showcasing perfect models like the Wuxn WXR™.

 
"Science is a conspiracy of brains against ignorance."
WUXN™ INNOVATION
Driving Easy User Experience
To make a significant impact, we embrace bold risks. The WXR™ is our third-generation 3D printer and has been expertly designed from scratch. With the WXR™, diving into 3D printing becomes automatic and effortless. Say goodbye to tedious calibration, modification, and constantly adjusting settings. It's the ideal choice for beginners and those weary of continuous printing mishaps.
"A 3D printer is only limited by a user's creativity."
Nerds Rule
The 3D printing world thrives on creativity and innovation of diverse individuals, not just engineers and designers. At Wuxn, we're passionate about welcoming newcomers to this vibrant community. We aim to simplify the printing journey and offer unwavering support to ensure a delightful 3D printing experience for all.
"That secret club of farm hands and filament wranglers."
October 2022
Wuxn launches the Wuxn WXR 3D printer ecosystem.
Technology: FDM/FFF
Print Volume: 250 x 210 x 250 mm
Max Speed: 250 mm/s
March 2021
Wuxn starts working on the creation of the Wuxn WXR in Fort Collins, CO.
Initial Design Constraints:
Easy-to-use
Integrated printer, software, and material
High quality parts
Silent
November 2020
Wuxn launches the Wuxn WX1 3D printer.
Technology: FDM/FFF
Print Volume: 210 x 210 x 250 mm
Max Speed: 60 mm/s
April 2020
Throughout the Covid-19 pandemic, Wuxn 3D printed and distributed over 2,500 face shields and masks for local Colorado hospitals.
November 2019
Wuxn begins brainstorming the design of the Wuxn WX1 3d printer.
Design Constraints:
Intelligent
Open-source
High quality parts
Silent
July 2019
Founders, Isaac and William, working on the Wuxn print farm.
The Wuxn print farm consisted of twelve Wuxn M1 3D printers. The M1 was exclusive and only sold to a small group of 3D printing enthusiasts.
July 2018
Founders, Isaac and William, designing the second and third iteration Wuxn machines.
July 2016
NuRu, the first Wuxn machine, designed, calibrated, and tested by Isaac D. Fardig.